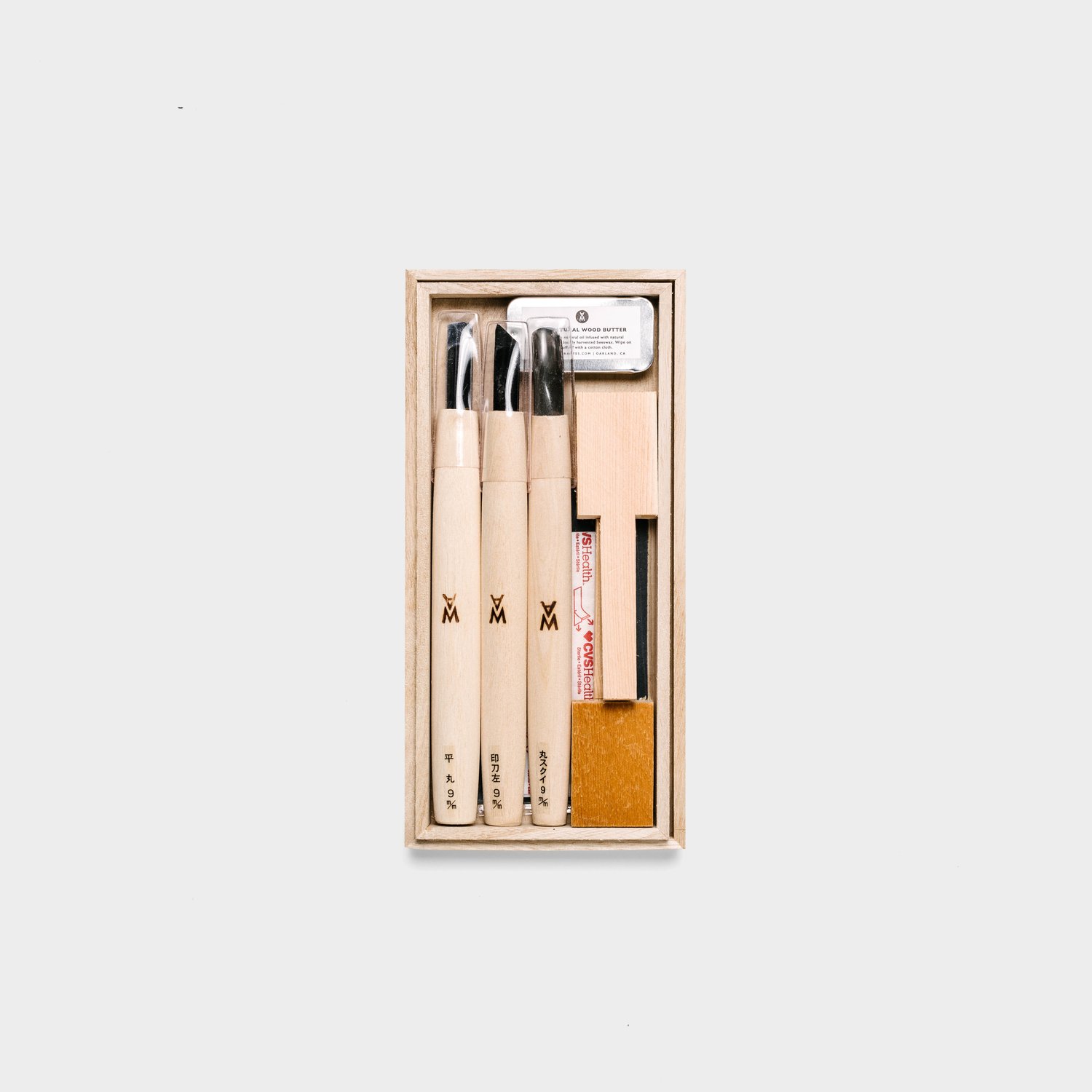 Beginner Carving Kit (Pre-Order)
SOLD OUT! If purchased, they will be shipping early February.
Beginner Carving Set with 3 different tools and 2 spoon blanks made from Japanese cypress.
Using traditional Japanese tools, this beginner level spoon carving kit will teach you how to carve and hollow out the bowl of the spoon. It's a fun afternoon project and easy for anyone to learn. The best part is that you get to finish and keep your very own custom creation. All supplies, a 15 mm spoon gouge and Mikikicha carving knife, and instructions are included. This kit is ideal beginner level students. All children should be under direct supervision.
Kit Includes:
+ 2 Cypress Spoon Blanks ( 1"w x 4"h)
+ A Gouge, Straight Chisel and Angled Chisel
+ Handwritten instructions + Video
+ Mini Wood Butter
+ Sandpaper
+ Band-aid (ya know, just in case)
Melanie teaches classes too! Check out her website to find out more. Spoon Carving Workshop: http://www.melanieabrantes.com/workshop-events/#/spoon-carving-workshop/