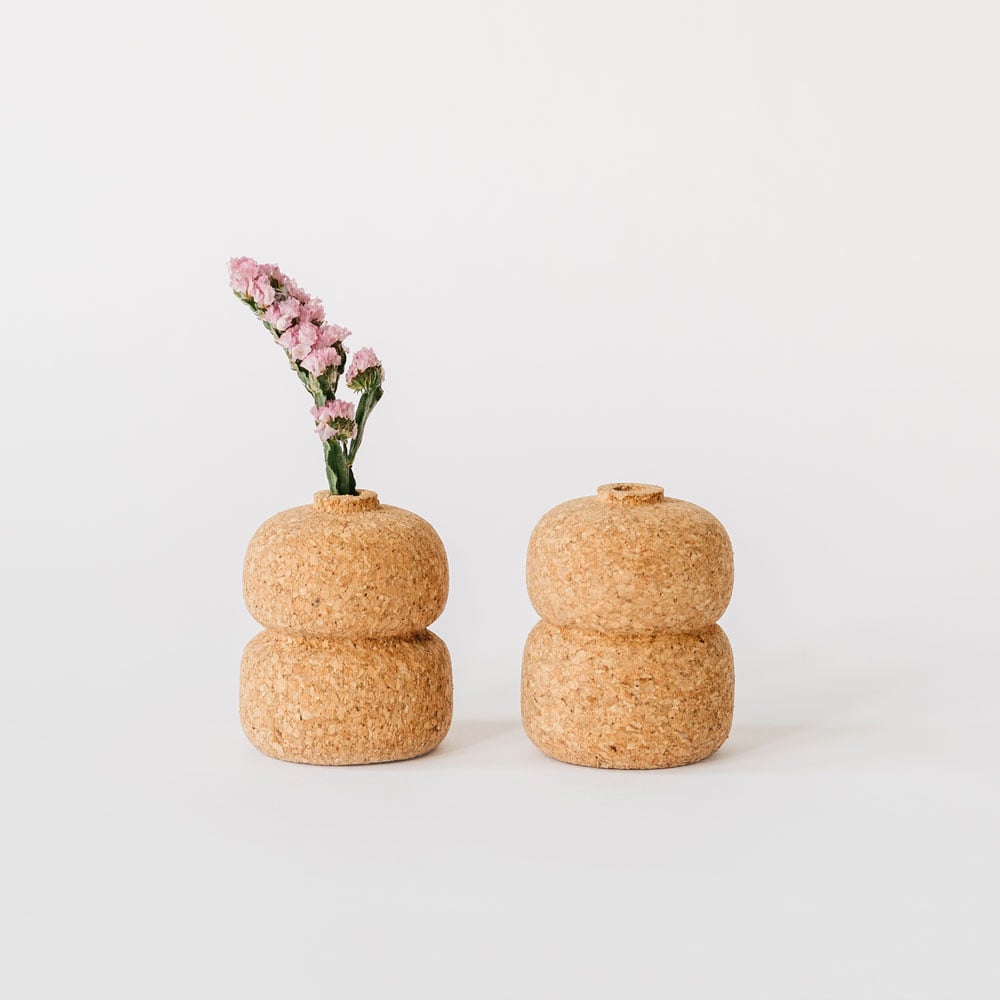 Double Cork Bud Vase
Hand-turned cork bud vases are designed for a single flower or two, each piece one-of-a-kind. The vases have a shellacked interior and are finished on the outside with a natural orange oil and beeswax mixture. A glass vial is included for fresh flowers.
Dimensions: Approximately 4" tall and 3" Wide
Cork is a 100% sustainable material.