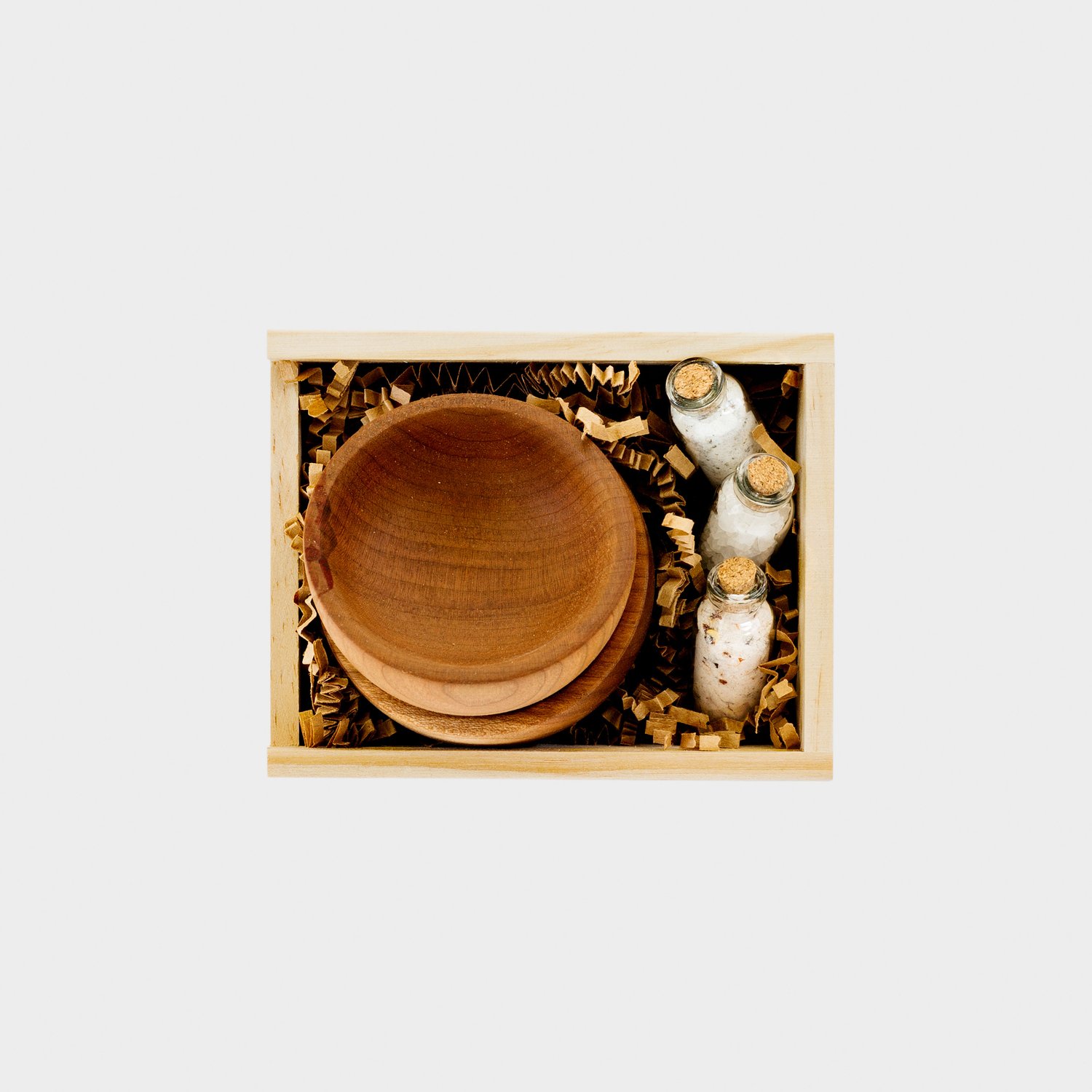 Gourmet Salt Cellar Box
The easiest way to spice up your meal is to add a pinch of the right salt. Each box comes with a set of Melanie Abrantes Designs salt cellars in either walnut or cherry and a trio of infused California salts.
Each box is lovingly packaged in a plywood box, and a little insert on the artists. Limited number of 10 sets available.
What comes in the Box:
Your choice of a set of two Walnut or Cherry Handmade Salt Cellars
California Sea Salt
Herb infused Sea Salt
Chili Flake infused Himalayan Salts