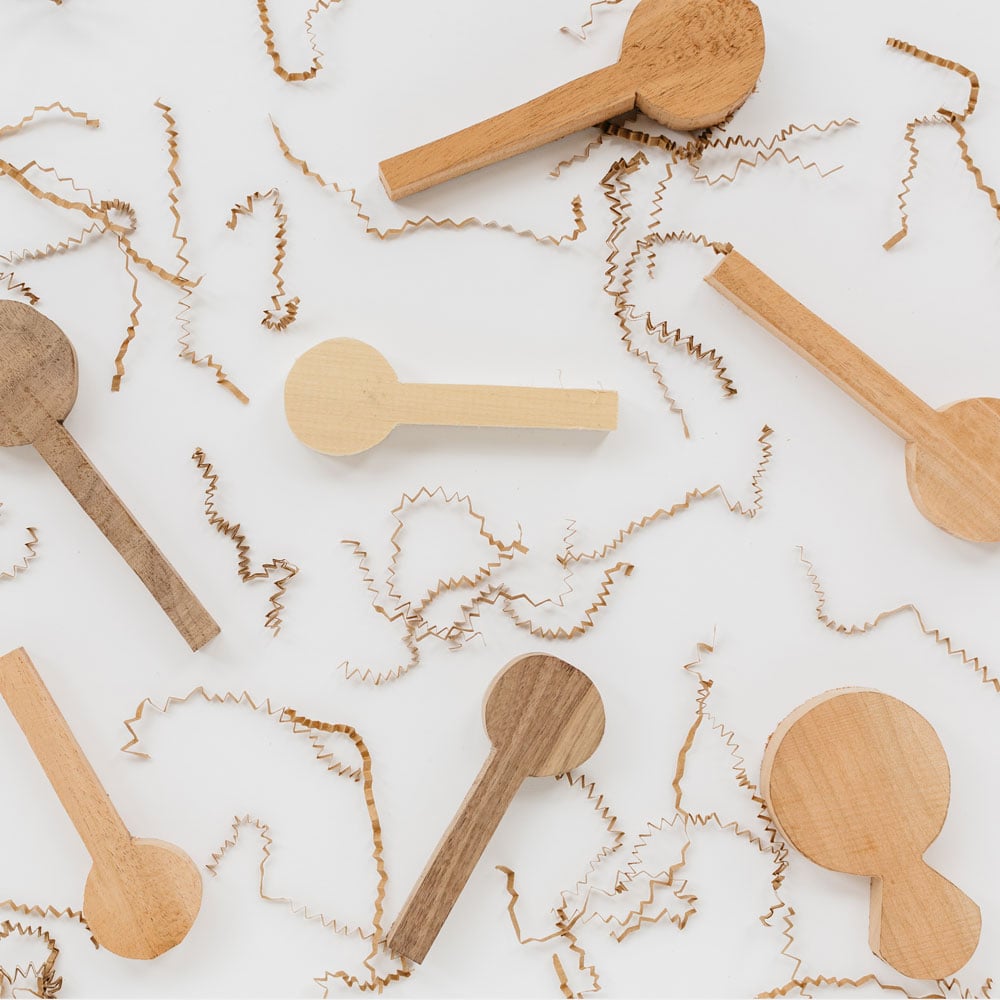 Hardwood Blanks: Spoon, Knife and River Stone
Use these blanks to carve your very own spoon, butter knife or river stone. Blanks come in around 4 different wood options, each with a unique look and finish. We have separated the types of wood into levels of carving difficulty based on how hard or soft their grain is. The four levels are described below.
Beginner: Bass - light wood, almost white when left unfinished. Very soft to carve! Finishes light to medium yellow.
Easy: Poplar - light wood with green flecks when left unfinished. Finishes a deep yellow with a green undertone.
Medium: Cherry - a somewhat pink color when left unfinished. Finishes as a deep red.
Hard: Walnut - Light brown to medium brown when left unfinished. Finishes as a deep brown.
Carving spoons can be a very relaxing and tranquil hobby. Once you start though, you can't stop! Grab the spoon carving set here and purchase your wood blanks.
http://melanieabrantes.bigcartel.com/product/holiday-spoon-carving-kit
Dimensions:
Reg Spoon: 1.5" w x 4" h
Coffee Scoop: 2"w x 4"h
Butter Knife:6.5"h x 1"w
River Stone: 2.5" x 2" (varies in size)
For a custom size, email: hello@melanieabrantes.com