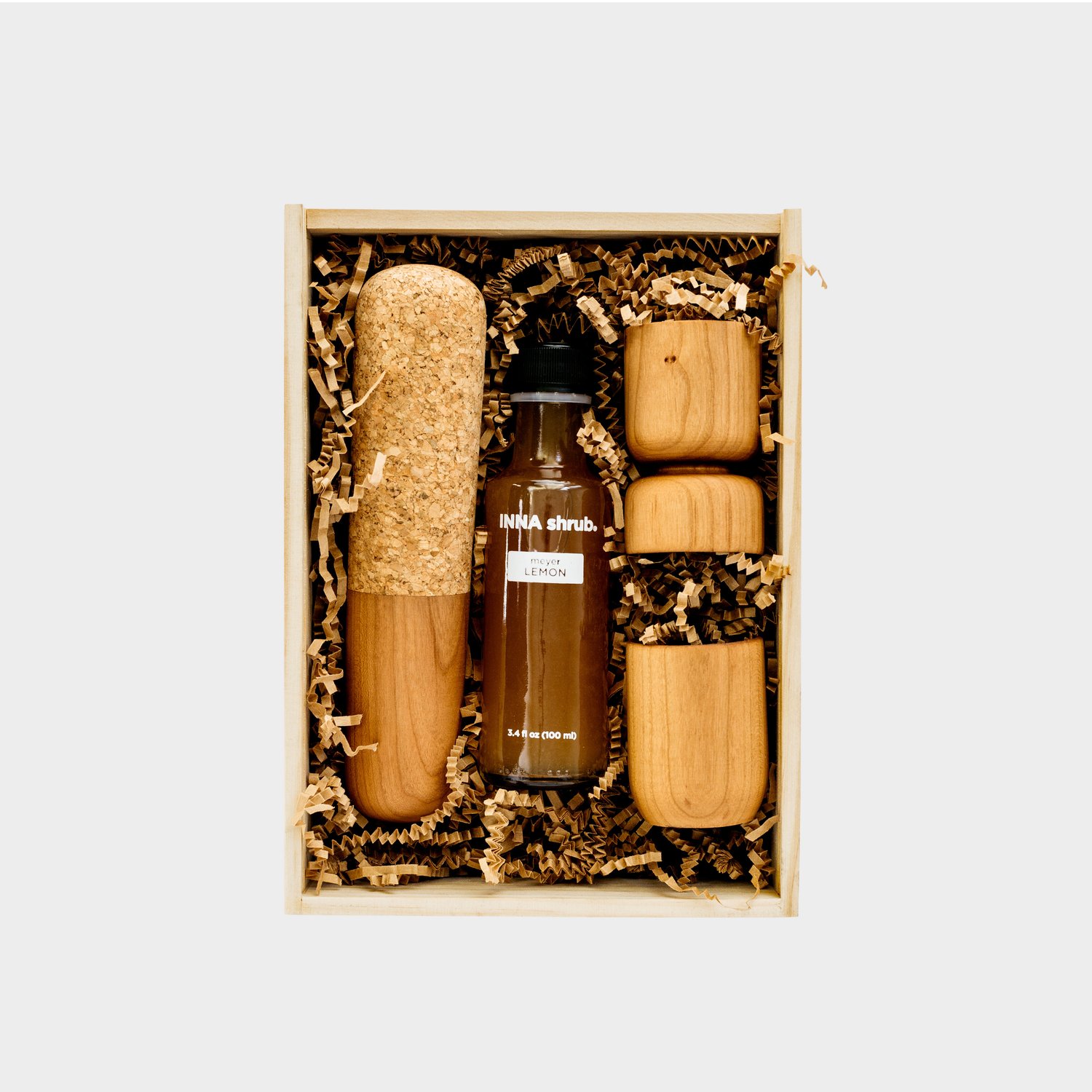 Cocktail Box
Our cocktail box is everything a modern day mixologist of style could want. It includes a Melanie Abrantes Designs hand-turned cork and cherry muddler, jigger, shot glass and a choice of shrub. We collaborated with INNA Jam from Emeryville, CA to bring you their Meyer lemon and wild elderberry shrubs.
Each box is lovingly packaged in a plywood box, special cocktail instructions and a little insert on the artists. Limited number of 10 sets available.
Gift Box Includes:
Cherry Hardwood Jigger
Cherry Hardwood Shot Glass
Cherry Hardwood + Cork Muddler
Your choice of Inna Shrub in either Meyer Lemon or Wild Elderberry
Meyer Lemon: This Meyer Lemon shrub is like a lemonade kicked up a few notches on the complexity and nuance scale. Because it uses the entire fruit there's a great balance of sweet, tart, floral (from the zest), and a touch of bitterness (from the pith). This is our top pick for cocktails -it lends a great balance to mixed drinks.
Wild Elderberry: Hello Elderberry! This shrub is tart, sweet, and the essence of spring. A luscious rich black-purple color, this shrub is great for sodas and cocktails, as well as for salad dressings and deglazing a pan.