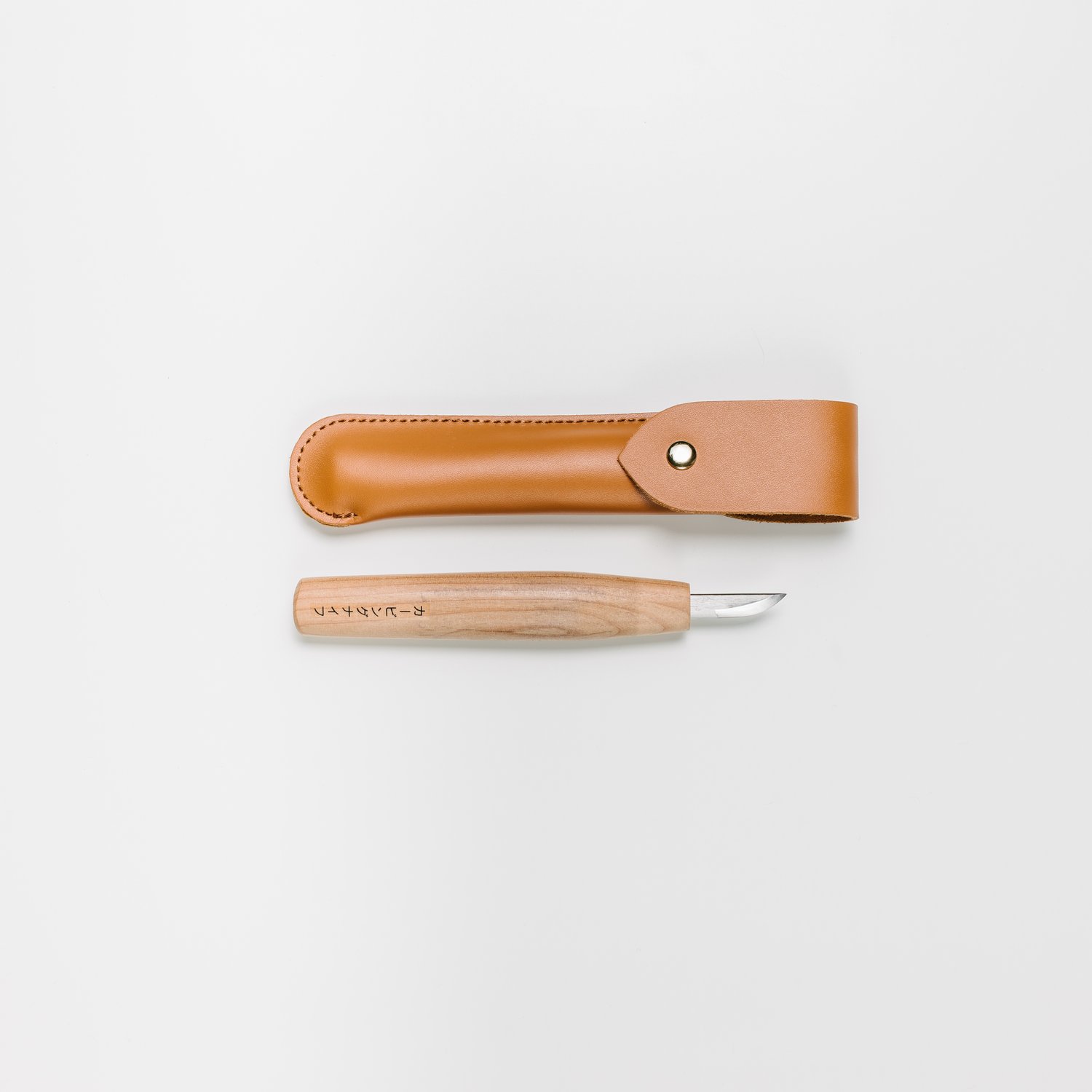 Japanese Carving Knife with Leather Case (Pre-order)
SOLD OUT! If purchased, they will be shipping mid to late January.
The double beveled blade is perfect for getting into tight spaces. With an ergonomic wooden handle, you can carve with this knife for hours without any sore muscles. The knife works well to both pressing and pulling and can carve without having to worry about grain or carving direction.
Blade: high-speed steel three-layer steel
cutting edge length: 35 mm