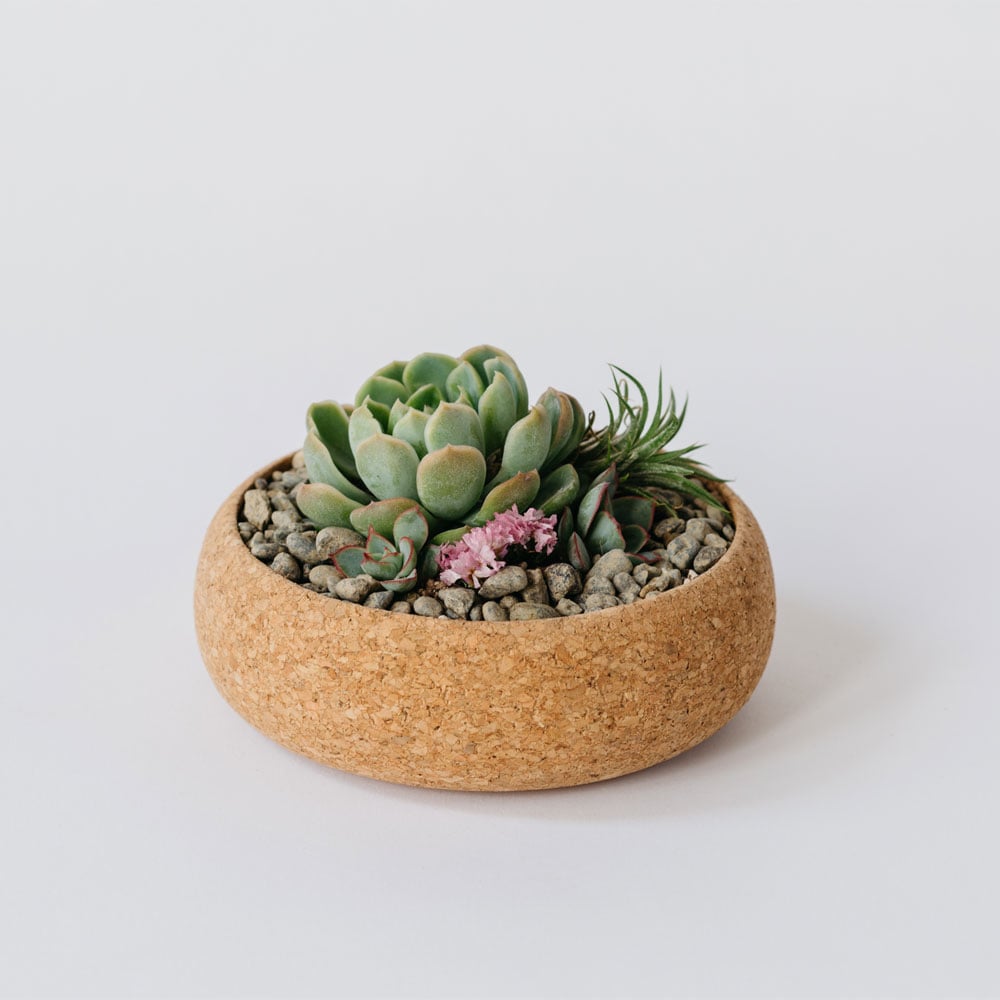 Medium Cork Planter
Hand-turned cork planters are designed for desert plants such as succulents and cacti. Cork is naturally porous making it an ideal material for plants. Each planter has a shellacked interior and is finished on the outside with a natural beeswax. Due to the nature of the material each planter and unique and one-of-a-kind. Color and size might vary.
Dimensions: Approximately 6" dia x 2" h
Cork is a 100% sustainable material.