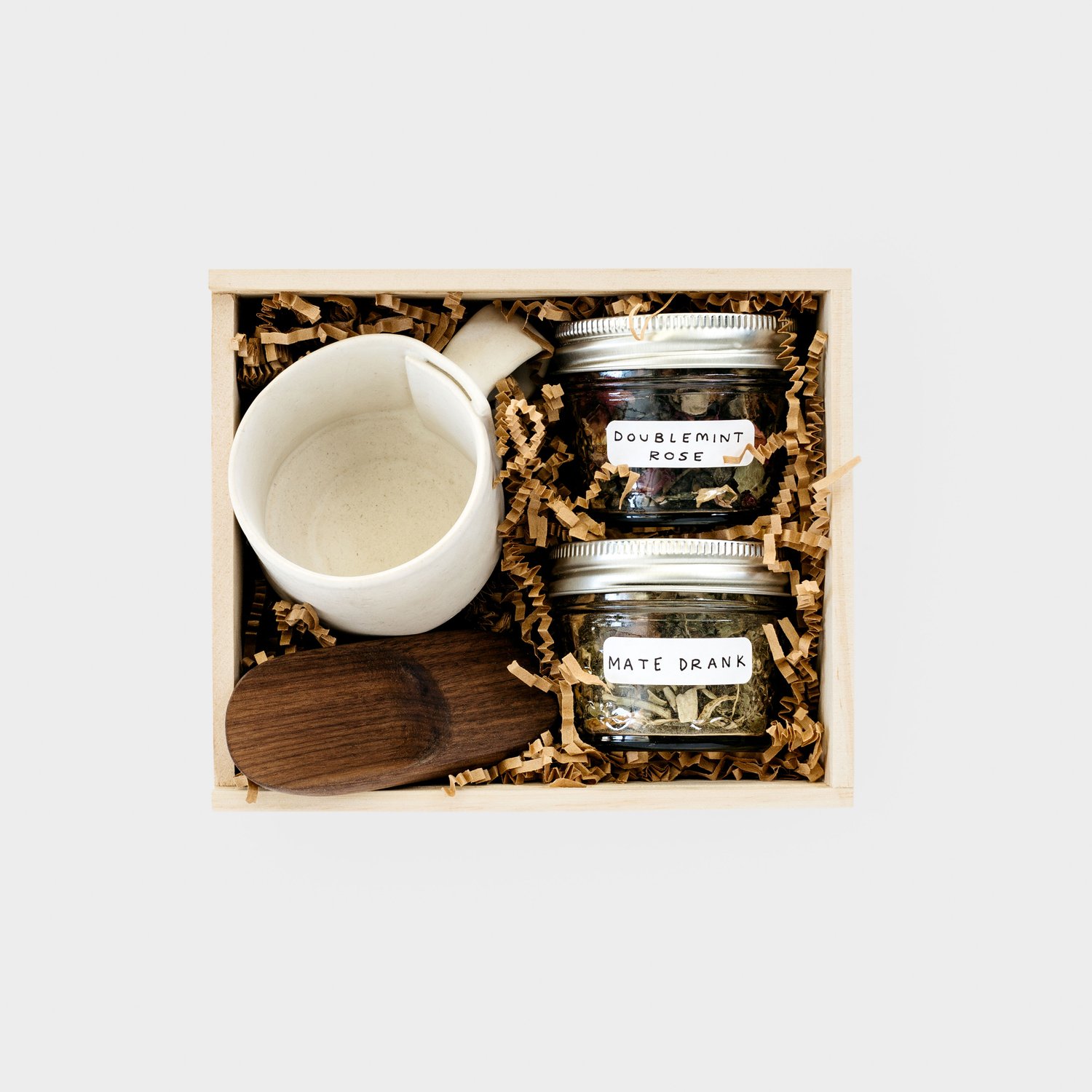 Cup of Tea Box
When you need to take a moment to recharge, a cup of tea is all you need. Inspired by cold winters, this locally curated tea set was made to bring warmth and beauty. Each tea set comes with a Melanie Abrantes Designs hand carved walnut tea scoop as well as 10 reusable tea bags, Tea from Steep Tea Co and a gorgeous Linda Fahey handmade mug.

Each box is lovingly packaged in a plywood box, with tea instructions and a little insert on the artists. Limited number of 10 sets available.
What comes in the Box:
Walnut Tea Scoop
Linda Fahey Mug in matte white or speckled brown
Loose Leaf Steep Tea in Double Mint Rose and Mate Drank
10 Reusable Tea Bags
About the Steep Tea Co. Tea's in the Box:
Double Mint Rose: One green, two mints, two roses. Gunpowder green tea is a classic Chinese tea made of leaves hand-rolled into tiny pellets. Blended with local spearmint, peppermint, pink & red rose petals, this is a full bodied green tea with a minty finish.
Mate Drank: Yerba Mate comes from the naturally caffeinated leaves of a South American rainforest holly tree. It's an especially rejuvenating and energizing beverage. We've combined it with lemon verbena and lemon peel for a crisp and aromatic finish. Pour it over ice for a jazzed-up lemonade.