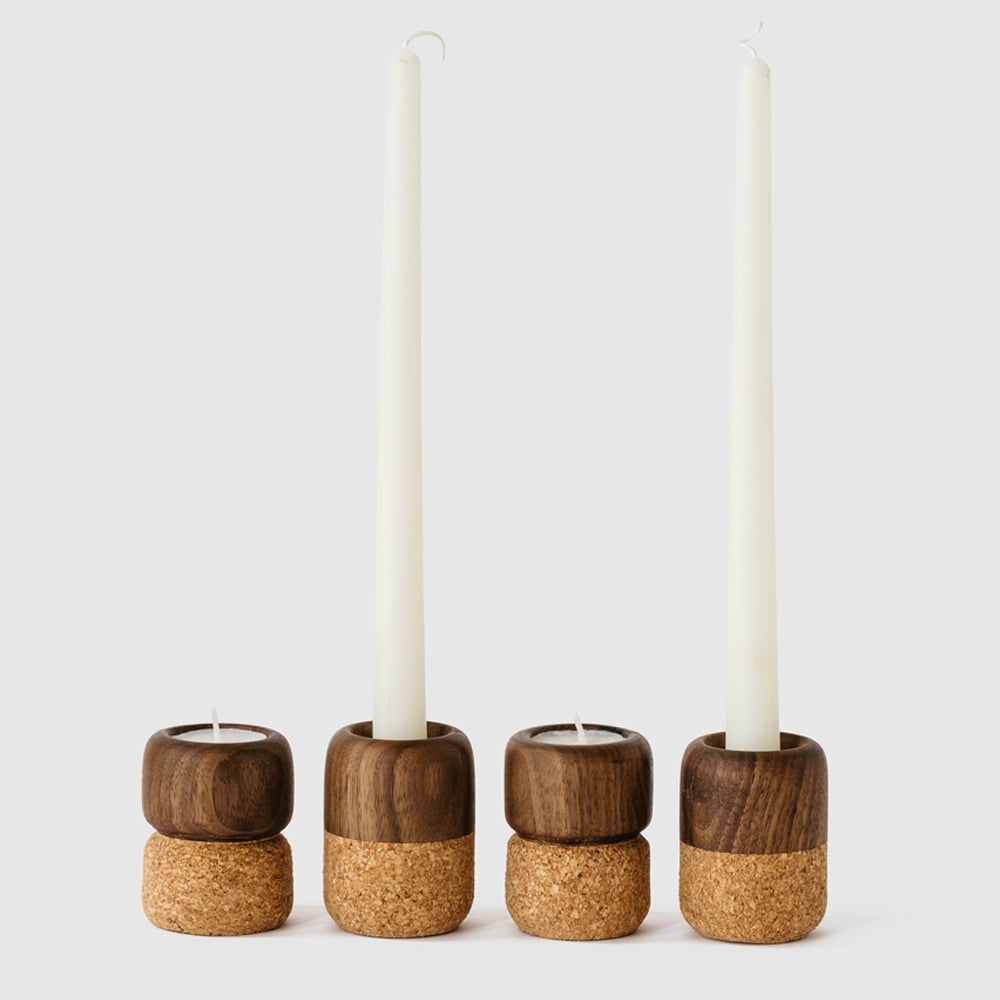 Petite Cork + Wood Candle Holders
These candle holders represent the fun and quiet qualities of two people, one being angular and straight while the other is curvaceous and loud. Pair them together or keep them separate and they will be the life of any dinner party setting. They can fit both tealight candles and tapered candles, giving you versatility.
Each candlestick is sold individually, not as a pair.
Material: Cork, Walnut
Dimensions: 2.25" dia x 3" h