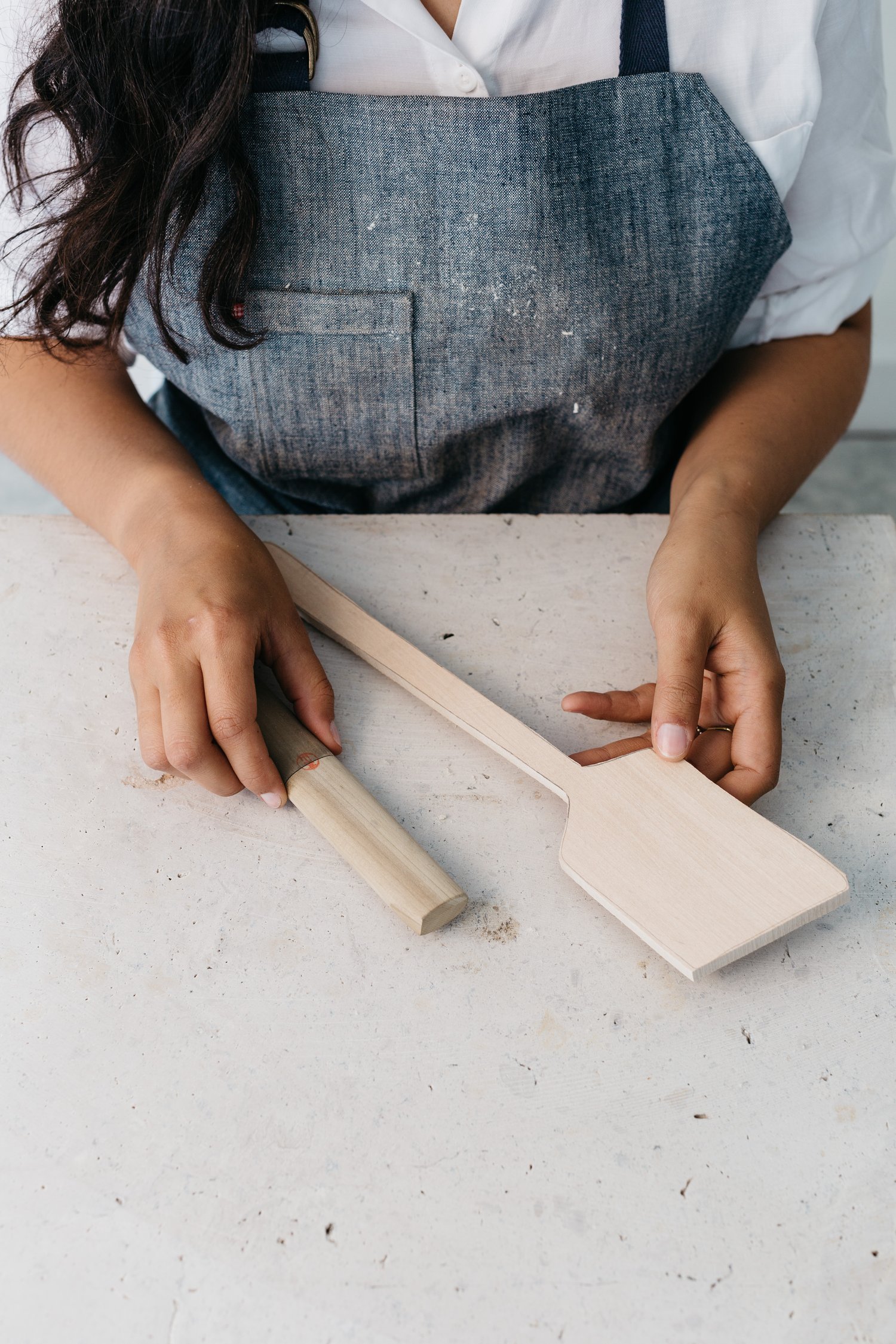 Spatula Carving Blank
Use this blank to carve your very own Spatula for your kitchen. Blanks come in around 2 different wood options, each with a unique look and finish. We have separated the types of wood into levels of carving difficulty based on how hard or soft their grain is.
Medium: Cherry - a somewhat pink color when left unfinished. Finishes as a deep red.
Hard: Walnut - Light brown to medium brown when left unfinished. Finishes as a deep brown.
Size: 13"L x 2.75" w
Difficulty: Intermediate
Tools needed: Carving Knife, Sandpaper and Wood butter for finishing. (not included with blank)
Carving can be a very relaxing and tranquil hobby. Once you start though, you can't stop! Grab the spoon carving set here after purchasing your wood blanks.
http://melanieabrantes.bigcartel.com/product/holiday-spoon-carving-kit