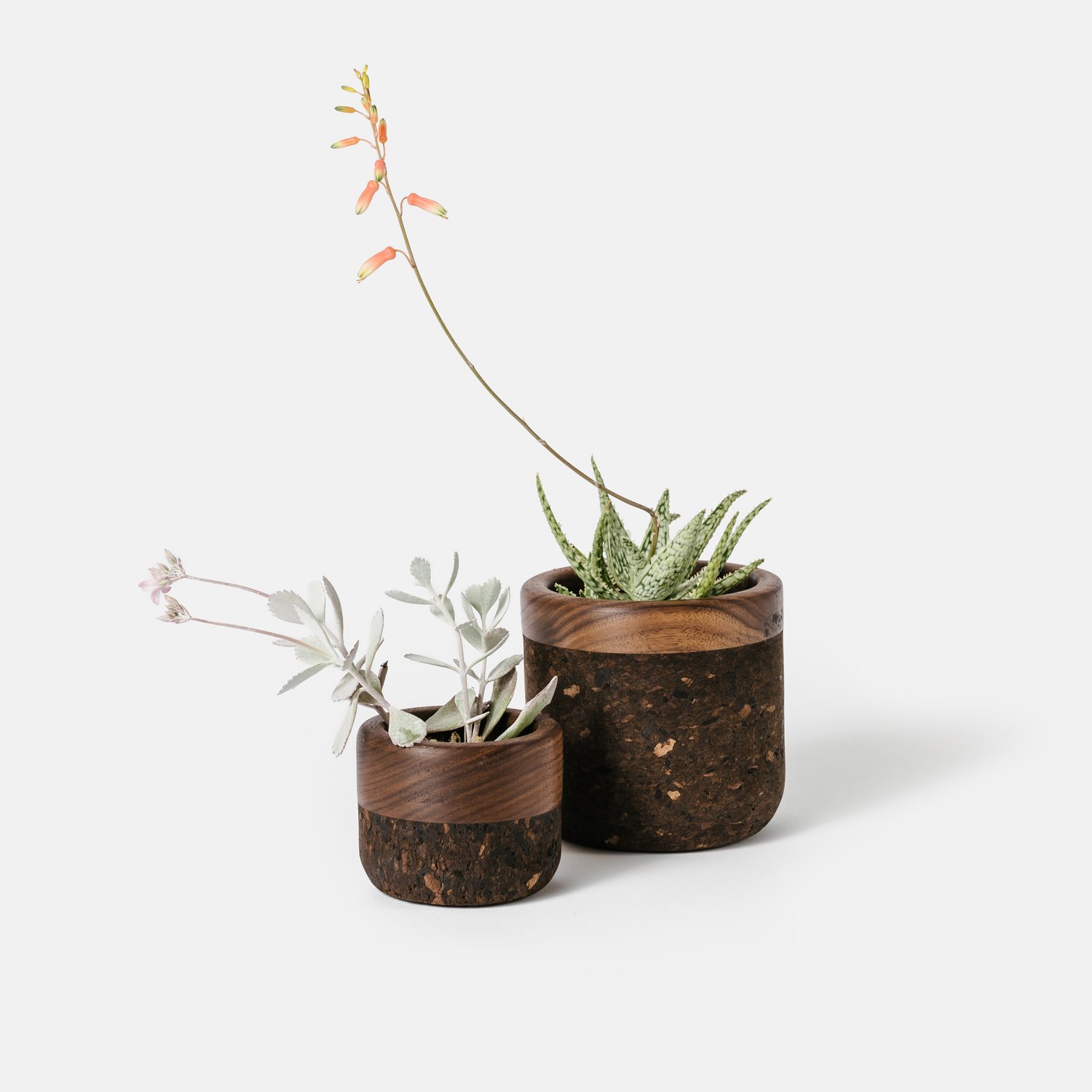 Walnut + Charcoal Cork Bowl
Pre-Order now. Shipping Early May 2018.
These charcoal cork bowls with American Walnut Trims are hand-turned in Oakland, CA. Cork is a naturally antimicrobial and hypo-allergenic, making it an ideal material for food and plants. Each bowl has a hand sanded interior and is finished with a natural beeswax. Perfect as a planter or catch-all bowl.
Small: 3.5" dia x 2.5" h
Large: 4.5" dia x 4" h
Cork is a 100% sustainable material produced from the cork oak bark.