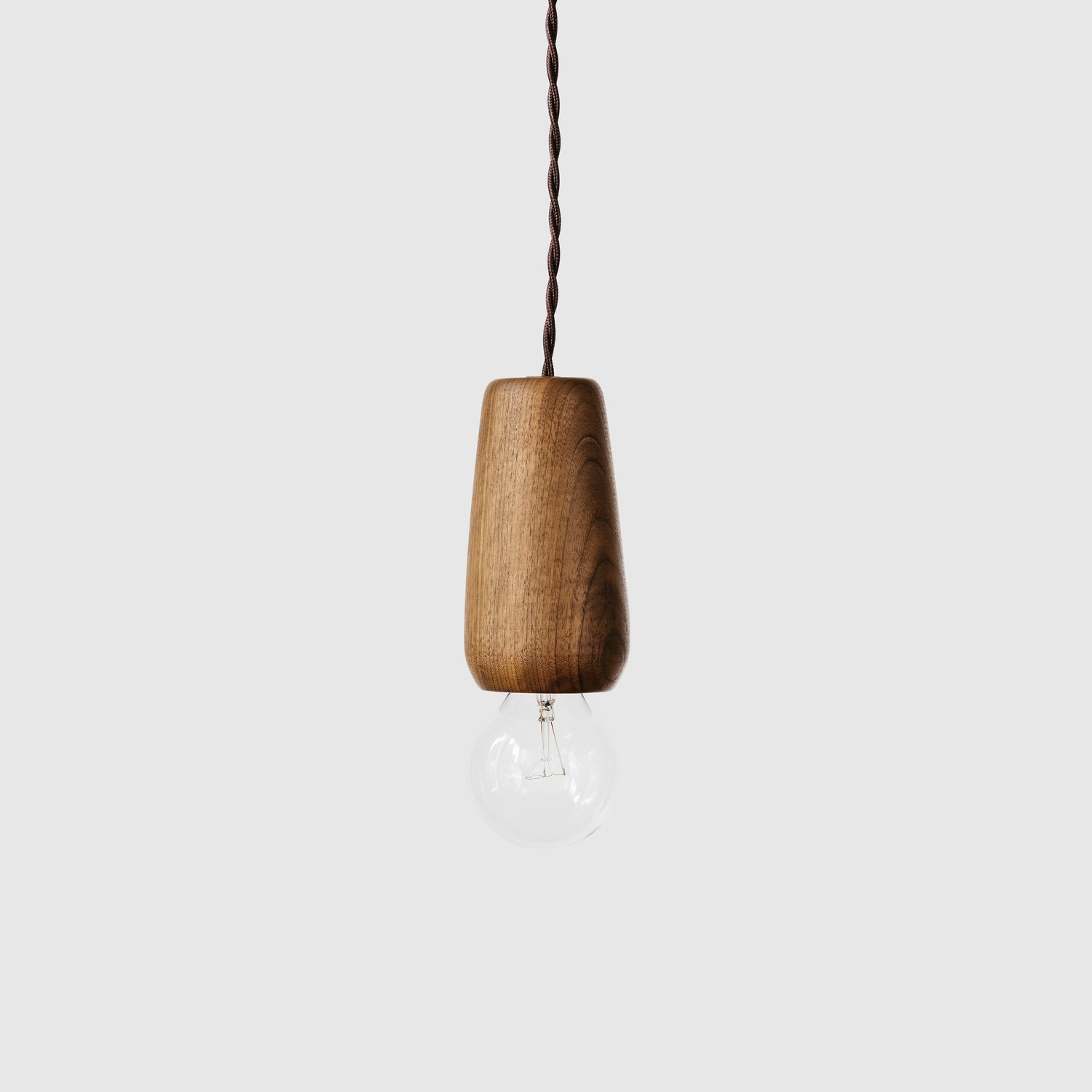 Walnut Pendant Light
These beautiful Walnut Pendant lights are hand-turned in Oakland, CA. They are carefully made with hand-selected hardwood from a local lumber yard and finished with a natural linseed oil and beeswax. Perfect for hanging bedside or over a desk or bedside. With their minimal design and gorgeous curves, they'll look beautiful in any home.
Material: Walnut, and Cloth covered cord.
Dimensions:
Walnut: 3.5" dia x 6" h with a with a 12 ft cloth cord socket plug.
Please email us if you are interested in joining our trade program. Customizable cord length and canopy's available.