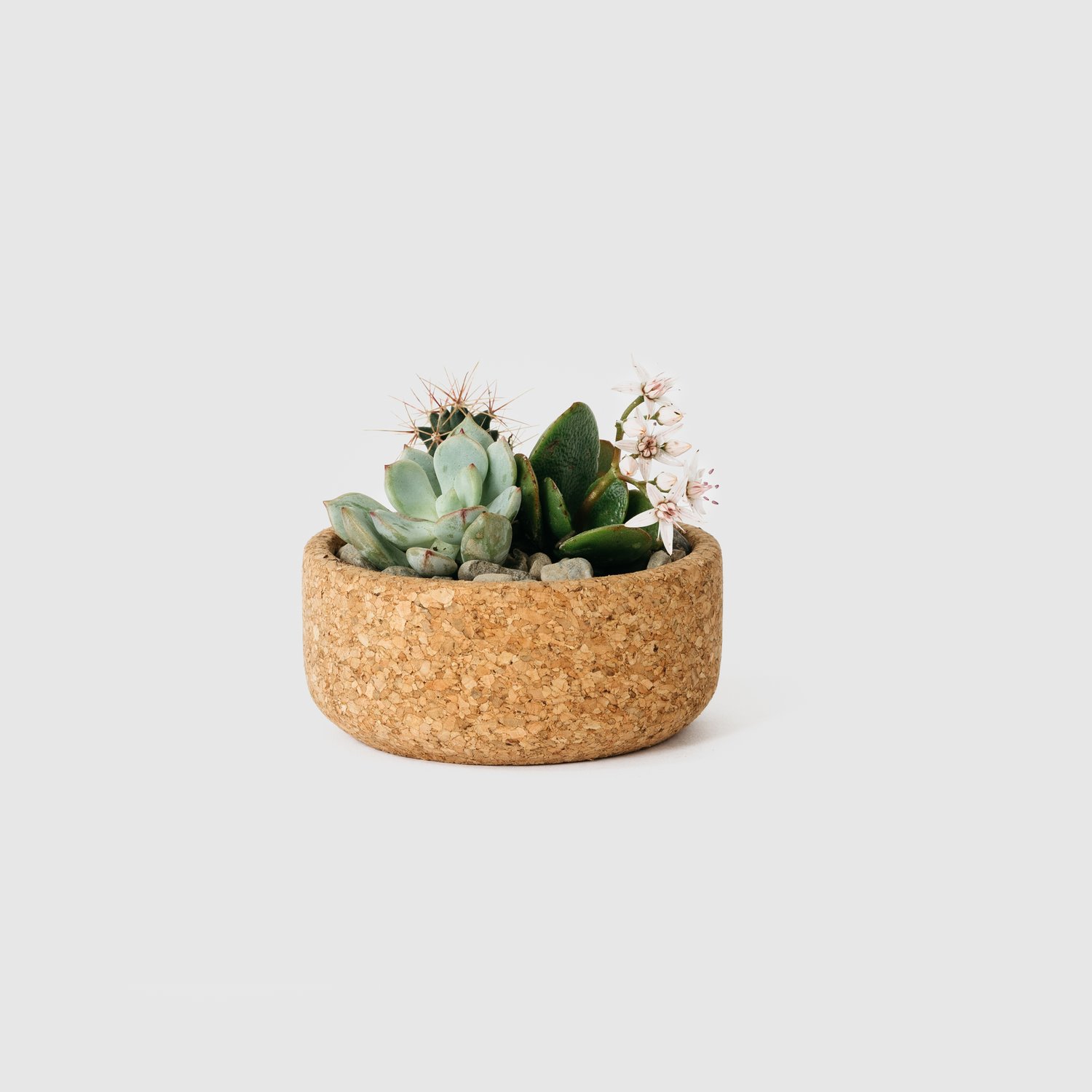 Mini Cork Planter
Hand-turned cork planters were designed for desert plants such as succulents and cacti. This piece is smooth in texture on both the inside and the exterior. The mini size is perfect as a desk accessory or accent piece. The Cork is naturally porous making it an ideal material for plants. Each planter is finished on the outside with natural beeswax.
Dimensions: Approximately 1.5" tall and 4" Wide
Material: Cork is a 100% sustainable material.