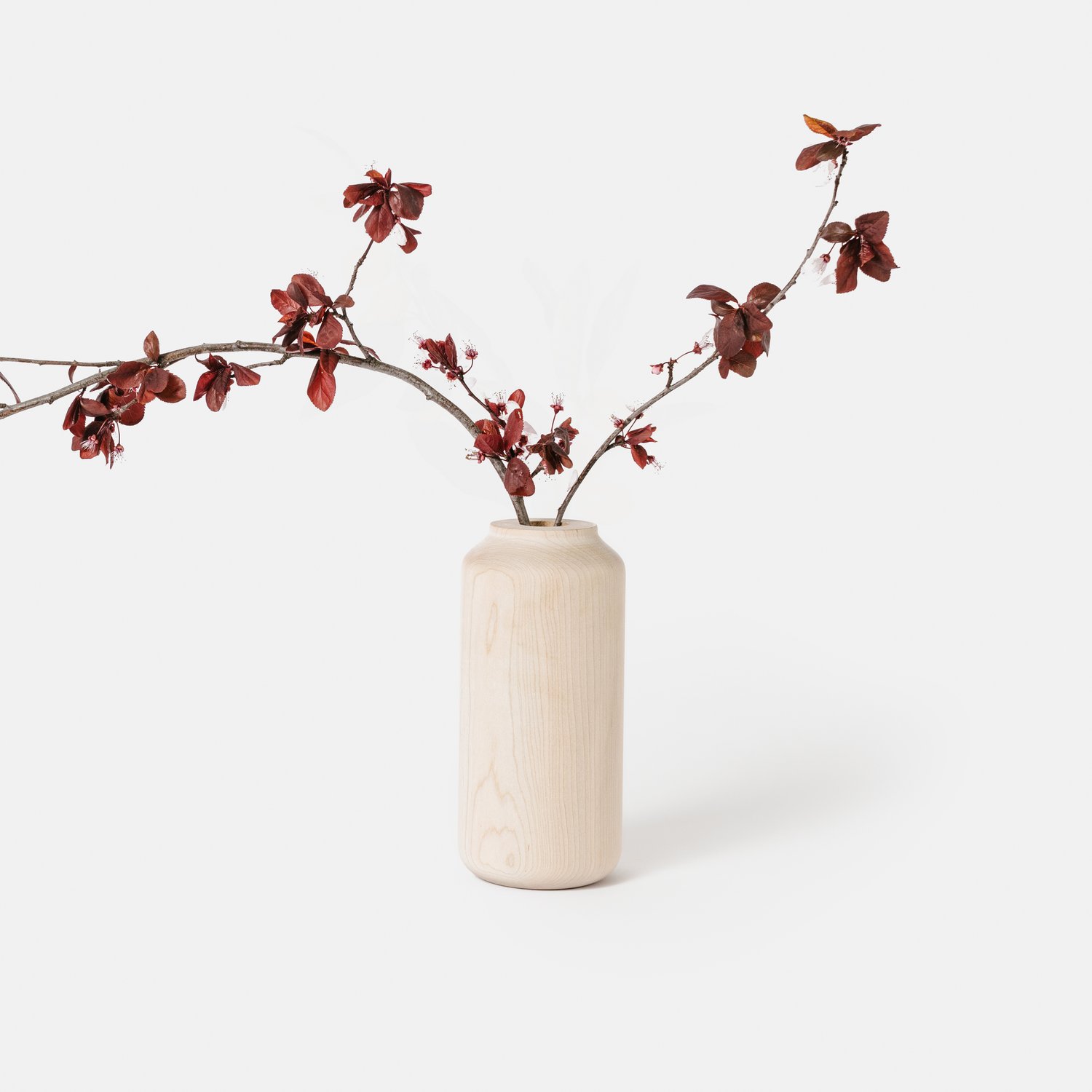 Tall + Wide Maple Vase
This one of a kind wide straight vase is made from a solid piece of hardwood. This wood was hand-turned and carved in my studio in Oakland, CA. Hand finished with mineral oil and beeswax to bring out the rich tones of its beautiful texture. Gorgeous with just a single flower or two, a glass vial is included with purchase for fresh flowers.
Dimensions: Approximately 7.5" tall and 3.5" wide
Made from Hard Maple
Each vase comes with a glass vial for fresh flowers.
Each vase comes in branded Muslin Bag.